Jeremy Shu-How Lin (born August 23, 1988) is an American professional basketball player with the New York Knicks of the National Basketball Association (NBA). After receiving no athletic scholarship offers out of high school and being undrafted out of college, the 2010 Harvard University graduate reached a partially guaranteed contract deal later that year with his hometown Golden State Warriors. In late 2011, Lin spent less than two weeks with the Houston Rockets, moving to the New York Knicks at the very end of the year. Lin is one of the few Asian Americans in NBA history, and the first American player in the league to be of Chinese descent.
  High school career
  In his senior year in 2005–2006, Lin captained Palo Alto High School to a 32–1 record and upset nationally ranked Mater Dei, 51–47, for the California Interscholastic Federation (CIF) Division II state title. According to Dana O'Neil of ESPN, "Lin was the runaway choice for player of the year by virtually every California publication."He was named first-team All-State and Northern California Division II Player of the Year, ending his senior year averaging 15.1 points, 7.1 assists, 6.2 rebounds and 5.0 steals.
  College career
  Lin sent his résumé and a DVD of highlights to all the Ivy League schools, Cal, and his dream schools Stanford and UCLA. The Pac-10 schools wanted him to walk-on. Harvard and Brown were the only teams that guaranteed him a spot on their basketball teams, but Ivy League schools do not offer athletic scholarships.
  For the season, Harvard set numerous program records including wins (21), non-conference wins (11), home wins (11) and road/neutral wins (10). Lin finished his career as the first player in the history of the Ivy League to record at least 1,450 points (1,483), 450 rebounds (487), 400 assists (406) and 200 steals (225). He graduated from Harvard in 2010 with a degree in economics and a 3.1 grade-point average.
  Undrafted
  After graduating from Harvard University, Lin went undrafted in the 2010 NBA Draft. Eight teams had invited Lin to predraft workouts. He later joined the Dallas Mavericks for mini-camp as well as their NBA Summer League team in Las Vegas.Donnie Nelson of the Mavericks was the only General Manager that offered him an invitation to play in the Summer League. "Donnie took care of me," said Lin. "He has a different type of vision than most people do."
  In five Summer League games, while playing both guard positions, Lin averaged 9.8 points, 3.2 rebounds, 1.8 assists, and 1.2 steals in 18.6 minutes per game and shot a team leading 54.5% from the floor. Lin received offers to sign from the Mavericks, Los Angeles Lakers, and an unnamed Eastern Conference team. In addition to the original three teams, the Golden State Warriors also offered Lin a contract.
  New York Knicks
  The New York Knicks claimed Lin off waivers on December 27 to be a backup behind Toney Douglas and Mike Bibby after an injury to guard Iman Shumpert; recently-signed guard Baron Davis was also injured and weeks away from playing. Lin said he was "competing for a backup spot, and people see me as the 12th to 15th guy on the roster. It's a numbers game." The Knicks' third-string point guard, he made his season debut on the road against the Warriors, where he was warmly cheered in his return to Oracle Arena. On January 17, 2012, Lin was assigned to the Erie BayHawks of the D-League. On January 20, he had a triple-double with 28 points, 11 rebounds, and 12 assists in the BayHawks' 122–113 victory over the Maine Red Claws. Lin was recalled by the Knicks three days later.
  On February 4, 2012, Lin had 25 points, five rebounds, and seven assists—all career-highs—in a 99–92 Knicks victory over the New Jersey Nets. Teammate Carmelo Anthony suggested to coach Mike D'Antoni at halftime that Lin should play more in the second half. After the game, D'Antoni said Lin has a point-guard mentality and "a rhyme and a reason for what he is doing out there." In the subsequent game against the Utah Jazz, Lin made his first career start. He had 28 points and eight assists. In a game against the Washington Wizards, Lin had 23 points and 10 assists. It was his first double-double. On February 10, Lin scored a new career-high 38 points and had seven assists, leading the Knicks in their 92–85 victory over the Los Angeles Lakers. He outscored the Lakers' Kobe Bryant, who had 34 points.
  On February 11, Lin scored 20 points and had 8 assists in a narrow 100–98 victory over the Minnesota Timberwolves. Lin scored 89, 109, and 136 points in his first three, four, and five career starts, respectively, all three of which are the most by any player since the merger between the American Basketball Association (ABA) and the NBA in 1976–77. He is the first NBA player with at least 20 points and seven assists in his first four starts. Lin was named the Eastern Conference Player of the Week after averaging 27.3 points, 8.3 assists and 2.0 steals in those four starts with the Knicks going undefeated. On February 14, Lin scored a game-winning three-pointer against the Toronto Raptors with less than a second remaining in a game.
  The Associated Press called Lin "the most surprising story in the NBA". Bloomberg News wrote that Lin "has already become the most famous [Asian American NBA player]". Knicks fans developed nicknames for him along with a new lexicon inspired by his name, Lin. Time.com ran an article titled, "It's Official: Linsanity Is for Real".Hall of Fame player Magic Johnson said, "The excitement has caused in [Madison Square] Garden, man, I hadn't seen that in a long time." He appeared on the cover of Sports Illustrated with the headline "Against All Odds", which The New York Times called, "the greatest tribute". Lin's story was also on the front-page of many Taipei newspapers.
以上就是本文的全部內容,更多精彩請隨時關注新東方長春學校官網。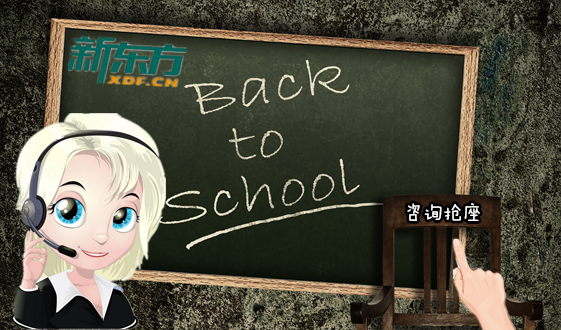 相關推薦